Welcome to Trading Holidays!
We are a passionate and dedicated team of three individuals from different corners of the globe, united by our shared enthusiasm for the financial markets. With over seven years of experience in trading major exchange instruments, we embarked on a mission to create an exceptional online project known as "Trading Holidays." Our goal is to provide you with a comprehensive collection of holidays from over 100 stock exchanges worldwide.
At Trading Holidays, we firmly believe that the timing of trades, both before, during, and after holidays, can significantly impact market volatility and instrument prices. Our platform is specifically designed to help you navigate the complexities of trading during holiday periods, allowing you to make informed decisions and optimize your investment strategies.
Whether you are a seasoned trader or just starting your journey in the world of finance, Trading Holidays is your go-to resource for accurate, up-to-date information on stock exchange holidays. We strive to empower traders with the knowledge they need to stay ahead of the curve and achieve their financial goals.
Join our thriving community today and explore the fascinating intersection of holidays and trading. Let us be your trusted companion on your path to success in the dynamic realm of financial markets.
Meet the Trading Holidays Team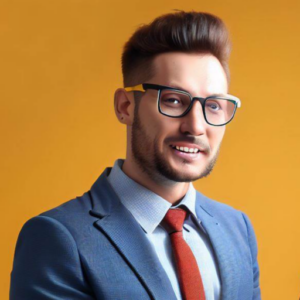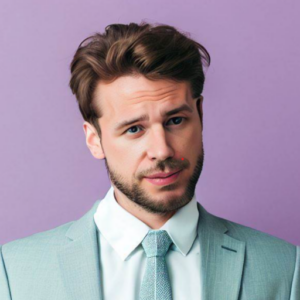 Damir – Financial Analyst and Stock Exchange Trader Damir is an integral part of our team, bringing his expertise as a financial analyst, stock exchange trader, and hedging specialist. With a deep understanding of the intricacies of the financial markets, Damir has honed his skills in trading metal and agricultural commodities. He pursued his education at City, University of London, where he graduated as a financial analyst. Currently residing in Podgorica, Montenegro, Damir's insights and knowledge are invaluable in our mission to provide accurate and comprehensive information to our users.
Ben – Forex and CFD Trader Ben's wealth of experience in Forex brokerage, trading CFD, and Day Trading adds a dynamic edge to our team. Based in Barcelona, Spain, Ben has immersed himself in the world of financial trading and has developed a keen understanding of these markets. His expertise and insights are instrumental in helping our users navigate the intricacies of Forex and CFD trading. Ben holds a degree in Business Administration from the European University for Innovation and Perspectives (EHIP), which equips him with a solid foundation for analyzing market trends and optimizing trading strategies.
Gregor – Founder and Technical Director Gregor, our visionary founder and technical director, resides in Amsterdam, The Netherlands. Fluent in five languages – English, German, Spanish, Portuguese, and Dutch – Gregor's multicultural background enhances our global perspective. With a deep passion for finance and technology, Gregor has played a pivotal role in conceptualizing and establishing our project. Holding a degree from City HU University of Applied Sciences Utrecht, Gregor brings a wealth of technical knowledge and expertise to the team. His leadership and dedication drive the development and success of Trading Holidays.
We together, Damir, Ben, and Gregor form a diverse and dedicated team, united by their passion for the financial markets. Our collective experience, education, and expertise ensure that Trading Holidays remains at the forefront of providing valuable insights and information to traders worldwide.
---
Welcome to the ultimate online resource for stock exchange holidays around the world. We are a passionate team of three traders from different countries who share a common interest in how holidays affect the global markets. We have created this project to help other traders and investors plan their strategies and optimize their results.
On our site, you can find the most comprehensive and up-to-date information on the holidays of more than 100 stock exchanges from all continents. Whether you trade stocks, bonds, currencies, commodities, or derivatives, you will benefit from knowing when the markets are open or closed, and how that impacts the volatility and prices of your assets. You will also learn about other factors that influence the market behavior during holidays, such as seasonal patterns, sentiment indicators, and historical trends.
In addition to providing you with valuable data and insights, we also feature exclusive interviews with some of the most successful and influential traders and financial analysts in the industry. In our blog section, you can read their stories, tips, and advice on how to trade better and smarter.
---
We hope you enjoy our site and find it useful for your trading endeavors. If you have any questions, feedback, or suggestions, please feel free to contact us anytime. We would love to hear from you.
Trading Holidays team wishes you Happy Trading!