---
Financial Success – Investment Ideas
Build Generational Wealth During This Crisis
Now is the time to turn crisis into opportunity and build generational wealth. Get ahead with "Our World This Week", a free weekly newsletter that provides investment ideas, analysis, and commentary tailored to this specific point in history.
About Capitalist Exploits
Capitalist Exploits is not your average financial blog – we're a creative outlet for money managers responsible for managing hundreds of millions in client capital. Our mission is simple: to provide readers with an unfiltered version of reality that is often missing from mainstream financial discourse.
We're Not for the Faint of Heart
If you're easily offended, or if your identity is tied to a political party, then this is not the blog for you. We don't sugarcoat or shy away from the harsh realities of the world. And if you believe "the experts" are never wrong, then you may want to look elsewhere.
Join Us to Profit from the Insane Trajectory of the World
If you want to profit from the crazy trajectory the world is on, then you've come to the right place. Join our email list for free, trial our investment newsletter for just $1, or join our follow-along investing service. We don't engage in typical online marketing crap that everyone hates, so if you see anything you like here, please share it with others to help spread the word.
Join us today and start your journey towards building generational wealth!

---
Reviews from existing members on Trustpilot
Investment Opportunities for Financial Freedom
Introducing our premier investment package – the ultimate pathway to financial freedom! With our Capital Gains Portfolio, you'll have access to dozens of carefully selected, asymmetric investments personally chosen by our CEO Chris and his team, with the potential for 300%+ returns across multiple industries.
A Long-Term Income Portfolio for Consistent Returns
But that's not all – our Income Portfolio is a long-term investment comprised of 70-80 international, diversified stocks, designed to deliver a consistent and safe annual income of approximately 8%. And with our underlying research and expert guidance, you'll be able to build your own portfolio with ease.
Comprehensive Research and Expert Guidance
Our education platform will provide you with invaluable insights into our complete investment process, including identifying trades, managing portfolios, knowing when to sell, and mastering your emotions. Plus, you'll have access to monthly Q&A sessions with our hedge fund managers, who possess decades of experience in global markets across a variety of asset classes.
Stay up-to-date with our weekly newsletter, featuring commentary from our fund managers on investment themes and bonus asymmetric stock positions with attractive dividends.
Connect with a Like-Minded Community
And for a sense of community, join our instant messaging forum to connect with like-minded investors, organize meetups, and gain from everyone's collective experience.
Money-Back Guarantee and Peace of Mind
Our Money-Back Guarantee ensures you can trust us to deliver. If for any reason you're not satisfied with our service within 30 days, we'll refund your money, no questions asked. And with our Peace of Mind guarantee, you can rest easy knowing that we invest our own money in all our recommendations, as well as our clients' funds, which currently total around $200m.
Don't wait – join us on the journey to building generational wealth and securing your financial future today!
---
The Insider newsletter is published by professional investors who manage hundreds of millions of dollars and have decades of experience in money management and entrepreneurship at the highest level.

Uncover the World's Best Investment Opportunities with The Insider Newsletter – The Ultimate Resource for Aspiring Investors
"We are full-time asset managers. As such, we come across dozens of investment ideas every week that we simply don't have the time to vet, but that we like. The five most interesting ideas find their way into the Insider newsletter under the heading "The Big 5." We used to send this column to our clients as a "value-added" service, but now we have introduced it as a stand-alone product. The stock ideas are exclusively listed companies from global markets, accessible to anyone with a decent online brokerage account.
Want to find ALL the oil and gas stocks we've ever listed? Or how about all the stocks we have listed on the NYSE or ASX? No problem, just search our database to find every stock idea we've ever published, with links to the original issue describing why we like the stock.
Get an overview of the world with our commentary on the big issues affecting global markets. Our analysis is unfiltered and free of political correctness and jargon you won't find anywhere else.
A 5-part video series that takes you through our entire investment process – from stock selection to managing our portfolios to deciding when to sell something. Everything you need to start using the service the way it was meant to be used.
Learn how to invest internationally and how we set up our brokerage accounts and our clients' accounts.
Advertising other services Constant marketing Unicorn stock picks that go nowhere A flooded inbox Constant prompts to update "infotainment" – we're investors, not youtubers.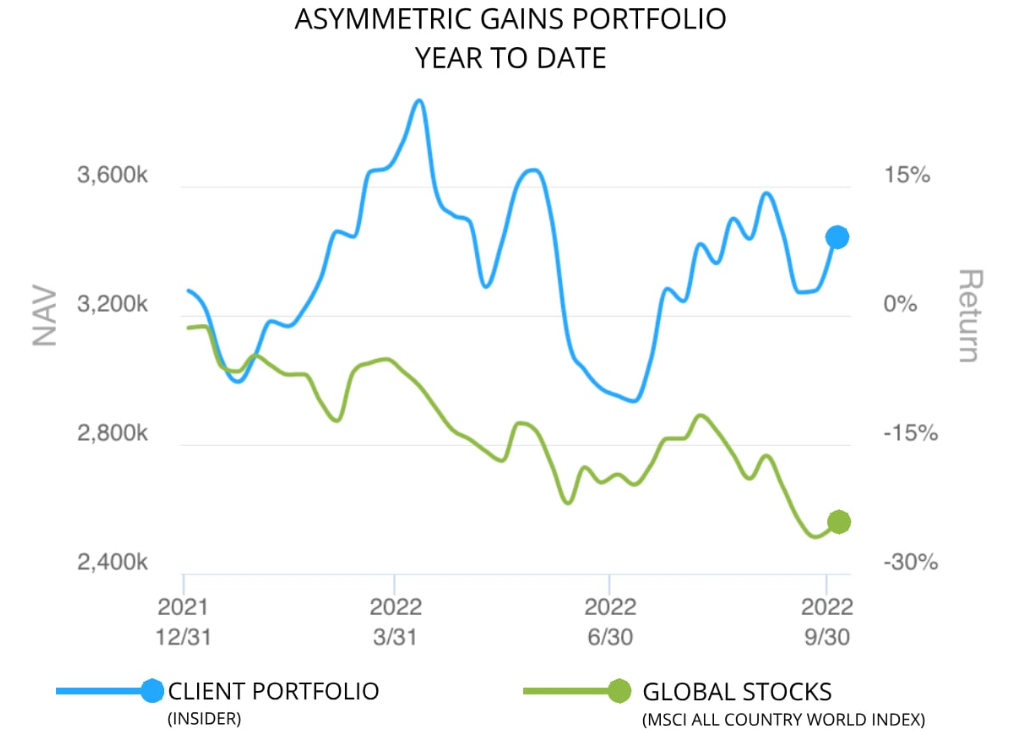 ---
"The Insider Newsletter: Your Gateway to Exclusive Global Stock Ideas and Investment Strategies"
---